Now I know where Eddie Redmayne travelled on train yesterday. He went to Edinburgh.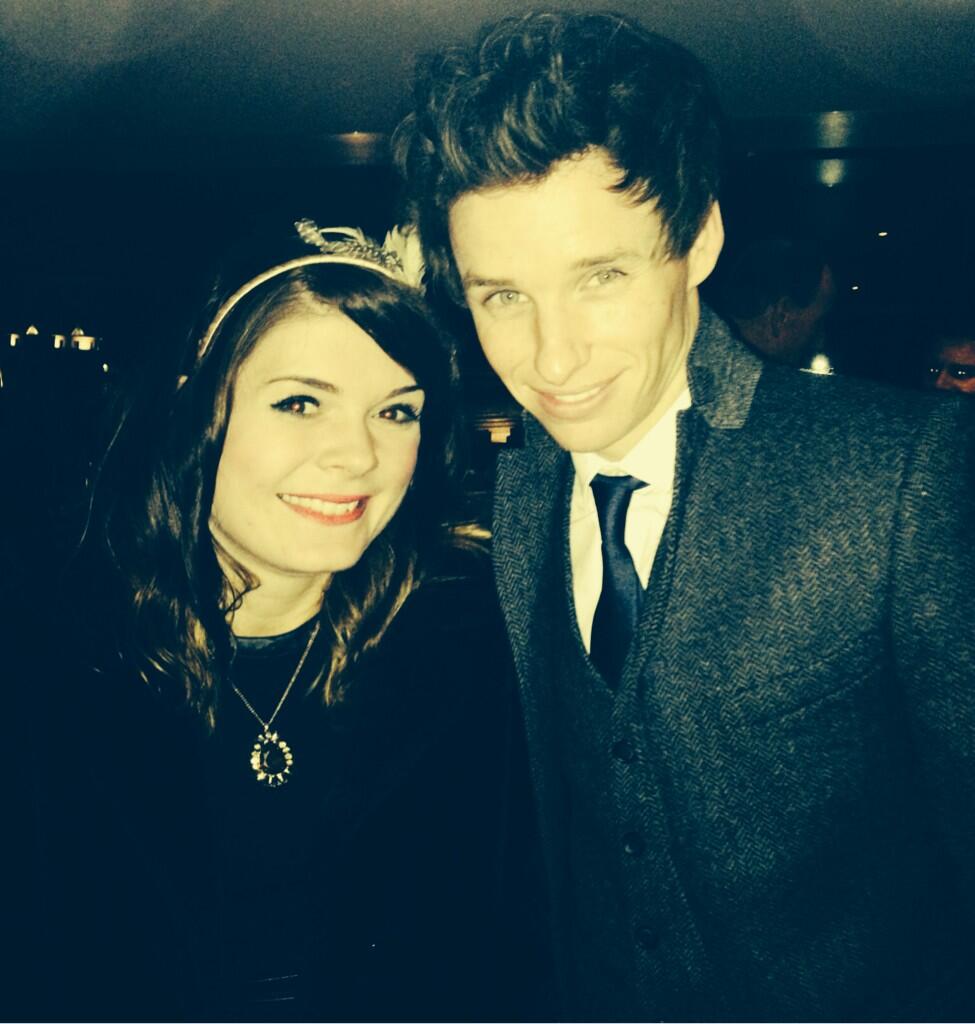 "Oh aye, and look who we bumped into last night! It's only bloody Eddie Redmayne...had me at hello!" (
x
)
"He sang and acted at school and university, performing with the National Youth Music Theatre, and at 18 he travelled to Edinburgh for a production of Cabaret on the Fringe."Half of my family live in Edinburgh," he explains. "My grandmother's in Liberton and the last proper musical I did was Cabaret. It was in the Underbelly and it was all dark and dingy. I remember my cousin brought my grandma to see it and we were all in latex, PVC and masks and there was quite a lot of interaction. I was up in my grandma's face and I just heard her say 'and when is Eddie coming on?' And my cousin was like 'that's him! The one leering in our faces!'"
He claps his hands together with a laugh. He is all excited enthusiasm and schoolboyish charm, talking with eyes wide and hands animated, always terribly, terribly polite. He looks significantly younger than his 30 years and he seems it too, as if at any moment he might be getting up to jolly japes behind his house master's back.
Perhaps it was that air of gilded youth combined with a very specific sort of boyish Britishness which inspired Christopher Bailey, the creative director of Burberry and a supporter of the arts, to approach him to become the face of Burberry Prorsum, the brand's catwalk line, an experience he describes as "totally surreal and completely odd"."
Published in the Scotsman, Sunday 22nd December 2013
-
full interview
Eddie Redmayne on How He Caught the Acting Bug at the Edinburgh Festival
Published on 9 May 2013 - Vanity Fair.com