Warner Bros. has released an extended three-minute trailer and a futurette for their upcoming sci-fi thriller
Jupiter Ascending
reveals more about the story, including why a young woman like Jupiter Jones (
Mila Kunis
) has been marked for death, and how one man (
Eddie Redmayne
) controls the entire fate of Earth....
New extended trailer and futurette on my playlist
(x)
Update Jan.31: 5 new clips - no Eddie :(
screencapture from the futurette
'Jupiter Ascending,' a Closer Look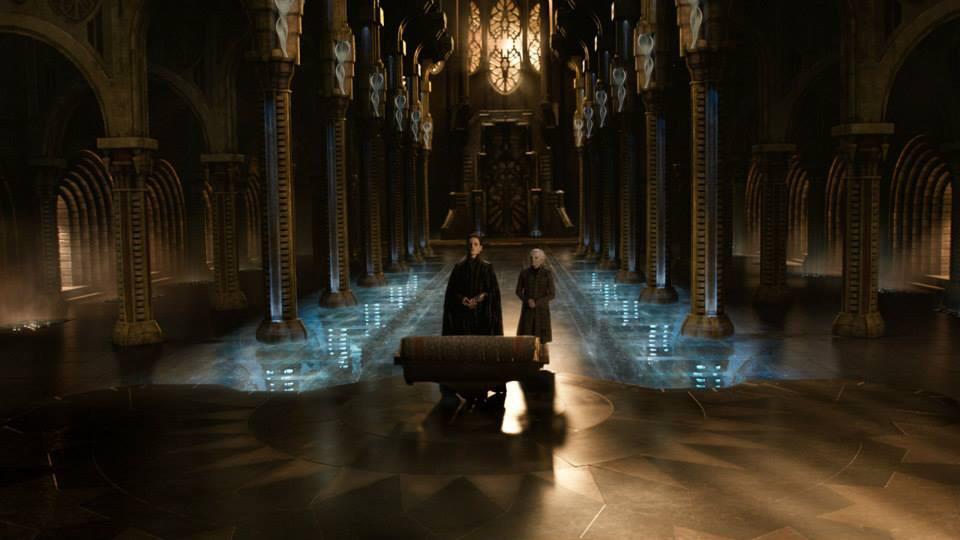 Eddie Redmayne is a key part of these stylized new posters promoting Jupiter Ascending.
(x)
Flickering Myth: Jupiter Ascending debuts at Sundance to negative response
In a somewhat strange decision by Warner Bros., last night saw the first public screening of the upcoming blockbuster Jupiter Ascending at the Sundance Film Festival, which was met with a muted reaction, reports
Variety
....
Neville Kiser, a Hollywood screenwriter...: "I actually liked it," he said. "But the Sundance context is weird. There were so many people in the audience scoffing and sneering. They are forgetting they are watching a movie targeted primarily to teenage boys. I'm sure those 15-year-old boys, and hopefully girls, will like it." Kiser also said that the film screening at Sundance probably hurt the film even more due to the highbrow nature of the festival....
read more
With only two minutes until showtime, the
#Sundance2015
premiere of 'Jupiter Ascending' is half empty.
(x)
Audience reaction to 'Jupiter Ascending' was mixed. Many agreed that Sundance was an odd venue for the film.
(x)