We have a glimpse of how he looks as the young Einar.
The first photo of Eddie Redmayne as Lily Elbe in Tom Hooper's The Danish Girl.
(x)
as Lili Elbe, an artist who began dressing in women's clothes to pose for paintings by his wife.
First picture of Oscar-winner Redmayne in latest role as transgender pioneer
...Redmayne told the Mail that he has been 'observing the minutiae of feminine physicality', and to play Lili he worked with movement director Alexandra Reynolds, who also helped him choreograph his movements as Hawking.
Redmayne said he started working with Reynolds early in January, when she flew out to LA to help him begin to create his portrait of Lili. 'We're looking at everything from a feminine perspective,' he explained. Eddie called the true story of Wegener and his wife Gerda a study of 'authenticity, identity and love'. 'I think it's the most sensitive role I have played,' the 33-year-old actor added.
He said he had spoken with members of the trans community, to research his role – though, of course, the sexual orientation was in its infancy in the 1920s, and there was little notion of surgery.
'The danger of surgery was so extreme then,' Eddie said. 'It's such a brave thing that Einar did.'
Read more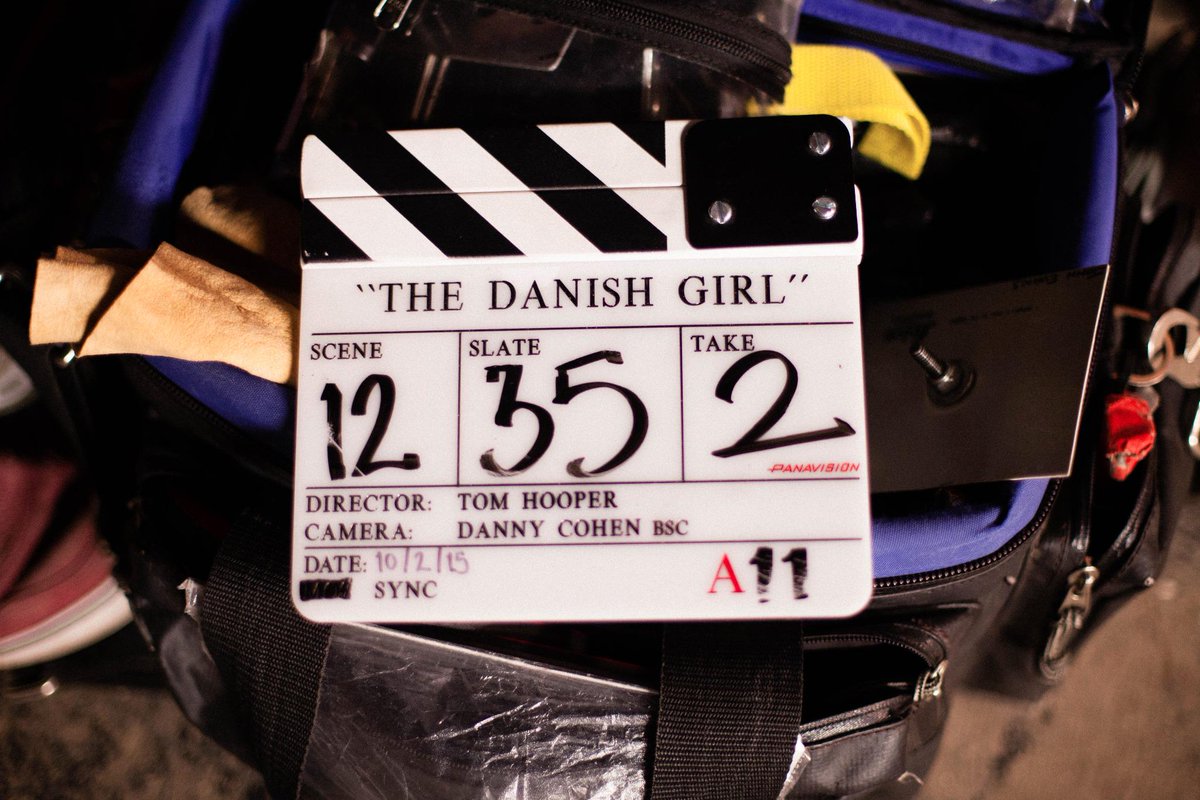 The Danish Girl, directed by Tom Hooper for Working Title Films,
will be distributed by Universal Pictures towards the end of the year.
"I was so moved by this true story, I have wanted to make the film ever since," Tom Hooper told The Hollywood Reporter.
"The Danish Girl is an extraordinary love story and a story about finding your true self."
(x)
I think Tom Hooper wanted Eddie play the role in the first place, offered him the part in 2012, when they shot Les Mis.
Eddie talked about this at the Oscars (
video
).
Earlier this year
Redmayne told The Telegraph
that The Danish Girl was an "extraordinary love story", and that he had met trans people to research the role. "There's extraordinary bravery and brilliant people that I've met, so I'm hoping it will be an interesting experience," he said.
He also spoke about the controversy surrounding the casting
of a cisgender – a non-transgender person - male actor in the role. "There is an incredibly valid discussion for why a trans actress isn't playing the part, because there are so many brilliant trans actresses, and I'm sure there are many who could play this part sensationally," he said.
"But one of the complications is that nowadays you have hormones, and many trans women have taken hormones. But to start this part playing male you'd have to come off the hormones, so that has been a discussion as well. Because back in that period there weren't hormones.
"There's also a great history of cisgender, cis people sort of gaining on the back of trans stories, and I absolutely understand that that is not cool. But I hope firstly this is a specific period piece, and really is set in its time, in which the bravery that it took, if you were in your mind not of the same gender as your physical being, to undertake when there was no question… no one had done it before. So it was basically death or… But the absolute need to be authentic and strive to be comfortable in your own… or to be your own gender, was pretty formidable and brave to me."
... The Danish Girl, which also stars Amber Heard, Matthias Schoenaerts and Ben Whishaw,
will be released later in the year
.
(x)
Update 1 March 2015:
...On Saturday, newlywed Eddie was seen on the London set of his anticipated 1920s-set movie wearing a striped three-piece suit and looking considerably gaunt, having shed weight for the role.
Sipping a warm beverage and carrying a script, the actor marched his way through the English capital's rain-soaked streets with the top button of his blazer tightly done up...
Photos source plus more:
hope72
(edited)
A Facebook note from a transwoman Eddie met in preparation for the role (x):
Cadence Liara Valentine
: Eddie is going to rock this role. In my meetings with him I am absolutely convinced that
this role could not have gone to a more capable actor.
A portrait of Lili by her wife Gerda