An old photo, but funny !!! Wow I cannot believe that he even got Oscar!!
Tuesday (June 11, 2013) we saw A Midsummer Night's Dream at the Shakespeare
Globe Theater. My favorite part was not the actual play, although it was rather funny,
but that we ran into Eddie Redmayne from Les Misérables!
source
(
via
)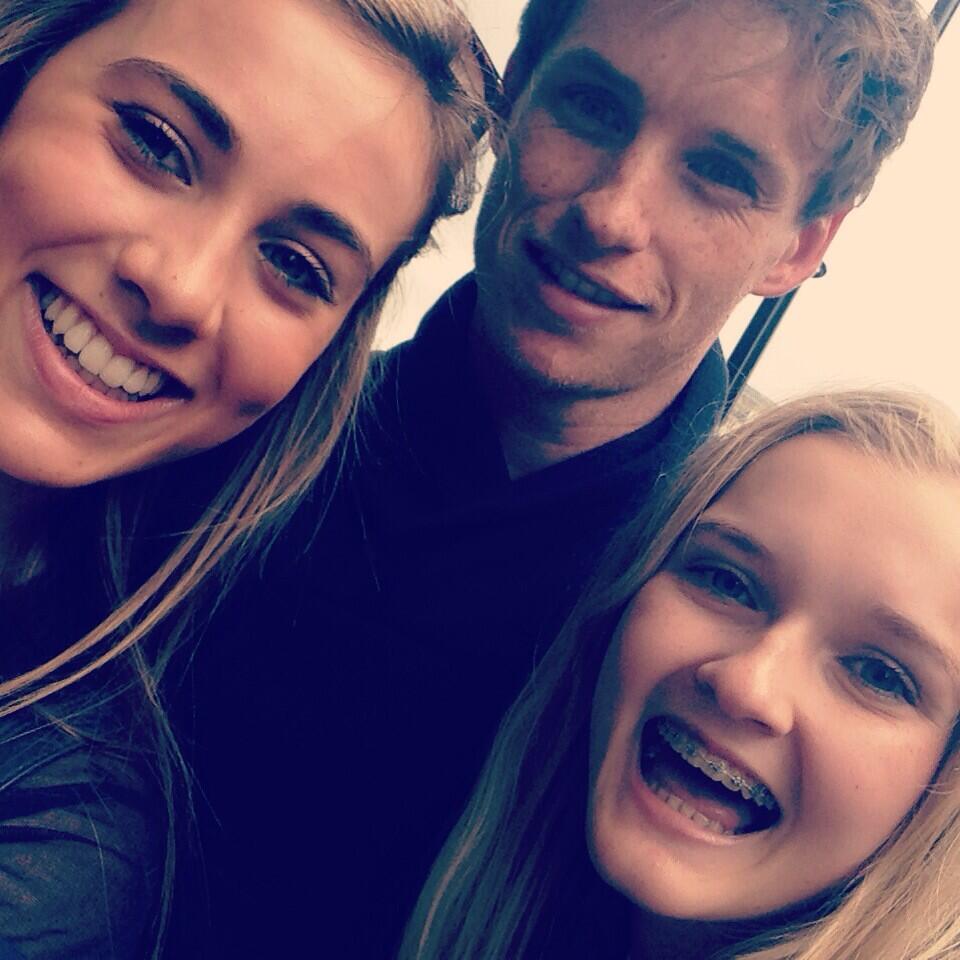 Met Eddie Redmayne with @sophiemurphyy !!
(
via
)
tiffybardot
: Yesterday my brother met Eddie Redmayne at his flight from London to Berlin … love him (
x
)
Iloveeddieredmayne posted
this nice photo 2 years ago. No wonder the edited version reappeared on the web as mcm pic, Eddie is so sweet here.