Eddie Redmayne, Anna Kendrick, Liam Neeson and Eurovision winner Conchita Wurst.
You SAG nominated, Golden Globe nominated...
(x)
London Evening Standard article
(via)
:
Eddie Redmayne felt a 'sucker punch of fear'
him in The Theory of Everything
You find video captures and gifsets
about
Eddie's Hobbit
audition,
Oliver audition dance in the
BBC Radio4: Front Row - People of the Year - Part Two on Dec.31, 2014 19:15
In the second programme celebrating the arts highlights from 2014, John Wilson hears from Benedict Cumberbatch, Timothy Spall, Keira Knightley and Eddie Redmayne as they discuss the challenges of playing real life figures in film....
'The Theory of Everything - Felicity Jones and Eddie Redmayne from 4:37 in the podcast.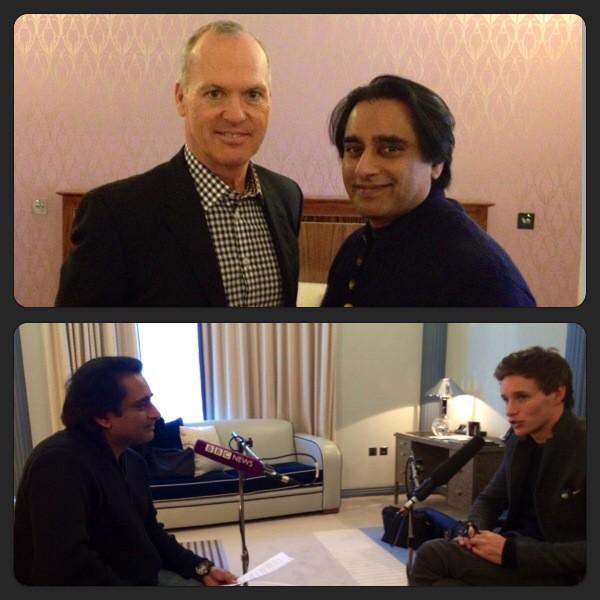 BBC Radio5 show: Kermode and Mayo's Film Review on Jan.2. 14:00
Sanjeev Bhaskar and James King sit in for Simon and Mark. Michael Keaton talks about Birdman.
Plus the Box Office Top 10 and reviews including The Woman In Black: Angel Of Death,
Dying Of The Light and Enemy.
Eddie Redmayne discusses The Theory Of Everything
- from 1:37:32
(review after the interview)