Hitfix:
Matthias Schoenaerts says Eddie Redmayne could win his second Oscar for 'Danish Girl'
"We finished it like a week ago. I had a blast," Schoenaerts says. "Working with Tom Hooper is an experience. Extremely sharp, committed, intelligent and has a sense of humor."
Then, without prompting, Schoenaerts volunteered, "And then you have Eddie Redmayne who I'm sure he's gonna get a second Oscar nom. It's impossible. What I've seen him do. It's probably second Oscar period. Not even just a nod, period." He then added, "There is also Alicia Vikander who is extremely talented. So, it was a wonderful team of creative talents and I was blessed to be a part of it."
Matthias, speaking at the gala screening of his new film Suite Francaise, said of Eddie: "He's a unique actor –
so generous and playful and devoted. It's an honour to be able to be part of a project that he's starring in."...
(x)
Links:
Collider: Matthias Schoenaerts Predicts Another Oscar Nod for Eddie Redmayne's Transformative Next Role
...I'm seeking roles that challenge me and that are compelling. There not always going to be easy characters, or beautiful characters or heroes. I want to take roles that I feel are complex and challenging and "The Danish Girl" is no exception. I play Oola Paulson and she's a ballet dancer in 1920's Copenhagen. The creative undercurrent is running through that area of the world. It's such a beautiful time. She's a ballet dancer, close with the couple played by Eddie Redmayne and Alicia Vikander. Oola is their flamboyant, fun-loving friend who allows Eddie's character to be seen from the perspective he wants, she allows him to become who he wants to become in a way that is driven by the heart. She's completely non-judgmental and leads with her heart and helps Eddie to fully realize who he needs to become with love and support and ease.
There were many aspects to doing this project that I was compelled by. Tom Hooper is one my favorite filmmakers.
Eddie Redmayne is one of the most talented actors of my generation. That's to undersell him.
I was excited to work with Alicia, she's incredible talented. I have this amazing cast and this era that I'm incredible fascinated by. I love art, I love the surrealism, especially. So this era is compelling to me. All of these things combined. And it's story about heart and love between two people and identity as well and it just so happens to be also an LGBT issue. It's a story surrounding some of the intimate issues within the LBGT community. Discrimination, identity, family relationships love, all these things within the context of a society. All of these things within a society that doesn't accept that. Somebody undergoing a sex change to fully realize themselves is incredibly compelling for me. I'm obviously a major advocate for equality and as a member of the LGBT community I am honored to be able to be part of a story that represents a part of that struggle and that life.
READ MORE: Eddie Redmayne on his First Post-Oscar Project 'The Danish Girl'
Update 4 May, 2015:
Matthias Schoenaerts on The Danish Girl set with Alicia Vikander.
(x)
:
Update 8 May 2015:
"He is extraordinary in the film. In a few months, people will see that. He approaches his character
from a very physical point, and he really transformed and made a beautiful character."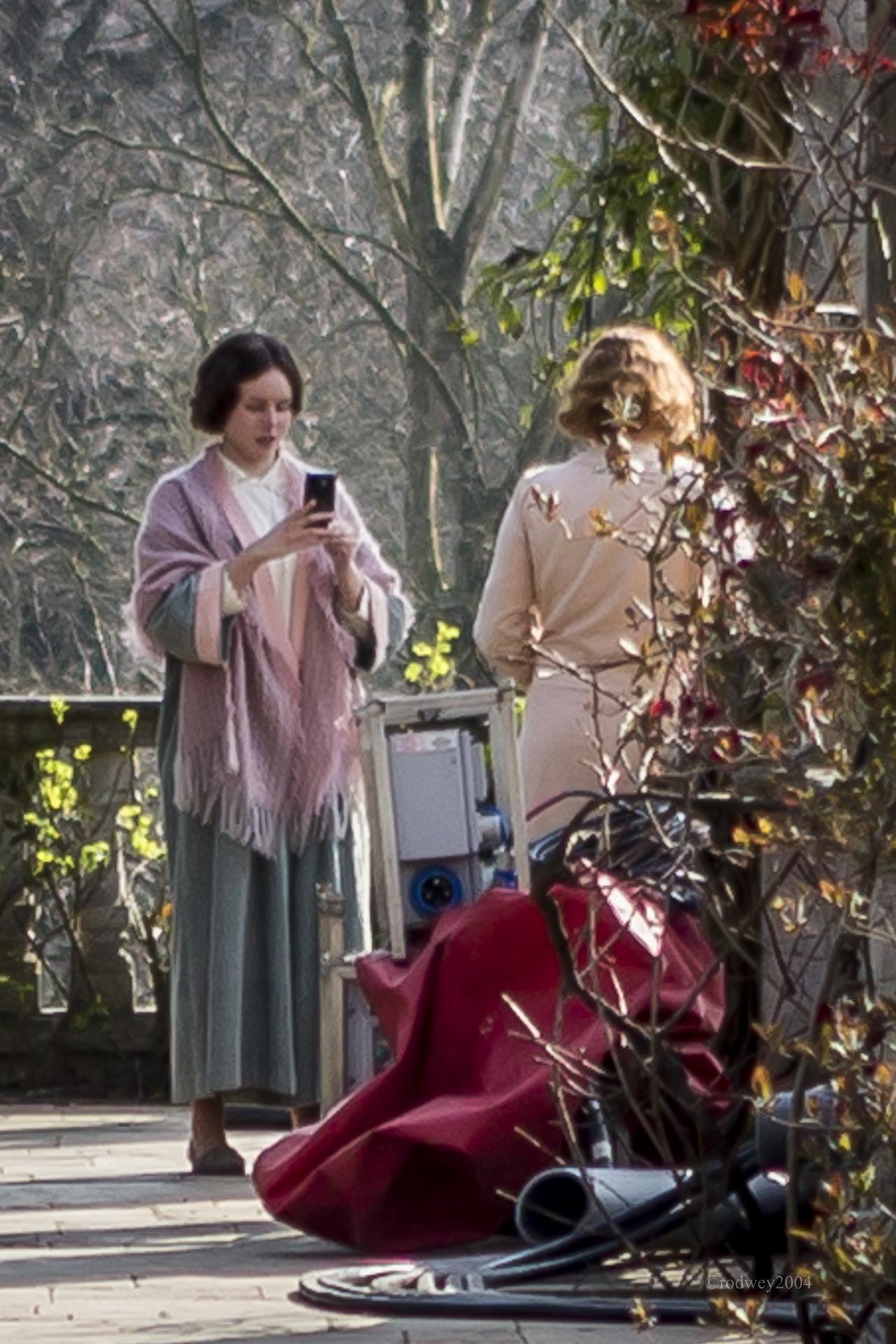 On the set of 'The Danish Girl
Hampstead, Hill Garden
April 9, 2015