CBS News:
"Theory of Everything" star Eddie Redmayne on playing Stephen Hawking
The text of the CBS News interview - video on my list above
The Hollywood Reporter:
Hollywood Film Awards
to receive the Hollywood Breakout Performance Actor award for his turn in The Theory of Everything.
...In presenting him with the award, Jared Leto praised the actor's
extensive preparation
to play Hawking.
Redmayne in turn honored the scientist. "I'm only here because I was given the privilege of playing this extraordinary man," he said. "He has not only a staggering mind — he takes risks, he lives passionately and he makes a little mischief on the way."...
...The actor explained that when he and a group of fellow actors came to Hollywood from England eight or nine years ago, they would crash on friends' floors and couches while looking for work.
"Between auditions, we had nowhere to go, and we'd drive these bashed-out rental cars down to a hotel not far from here," Redmayne said, on stage at the Hollywood Palladium. "We'd basically share a single club sandwich between us and play endless games of ping-pong. It was ruthless, it was brutally competitive, and it was a complete waste of time."...

for full size click on the pictures
(x)
WINNERS
AN ALTERNATIVE VIEW OF THE HOLLYWOOD FILM AWARDS
CELEBRITY HIVE Gallery:
Eddie Redmayne and Felicity Jones at the 18th Annual Hollywood Film Awards – November 14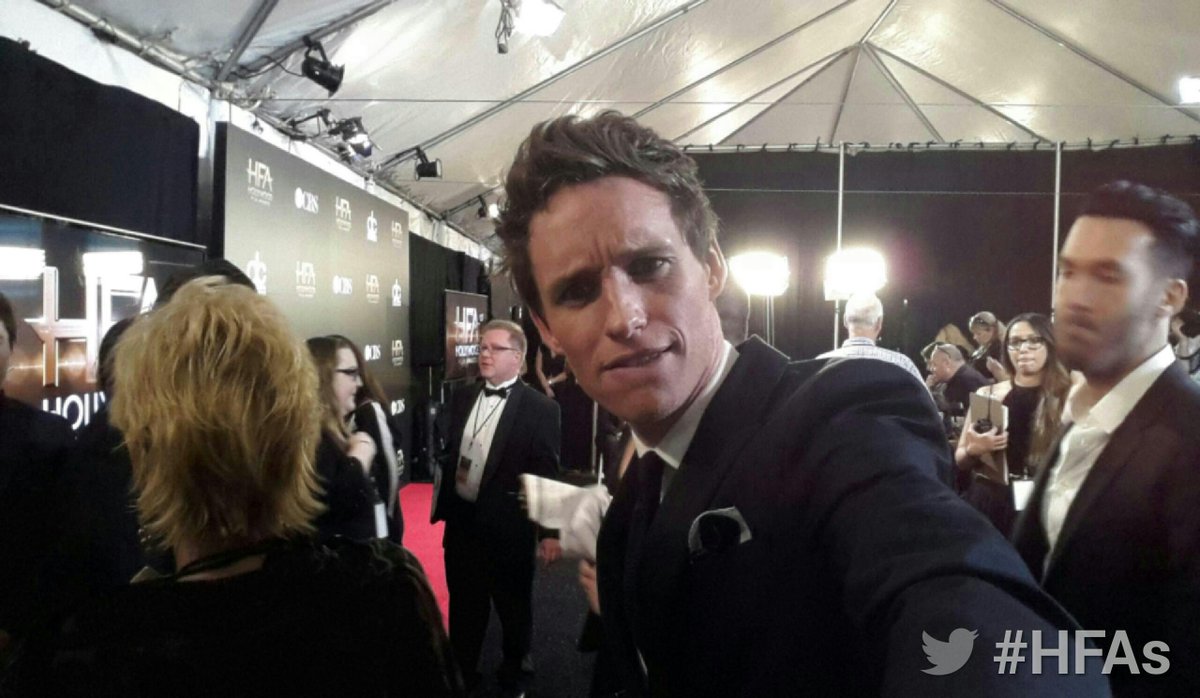 POPSUGAR:
Keira Knightley Found Herself in the Middle of a Hot Brit Sandwich
Keira Knightley
became the envy of women everywhere when she found herself in the middle of a British man sandwich at the
Hollywood Film Awards
on Friday night in LA. She sidled up to Eddie Redmayne and Benedict Cumberbatch during the show to pose for photos with her fellow Brits...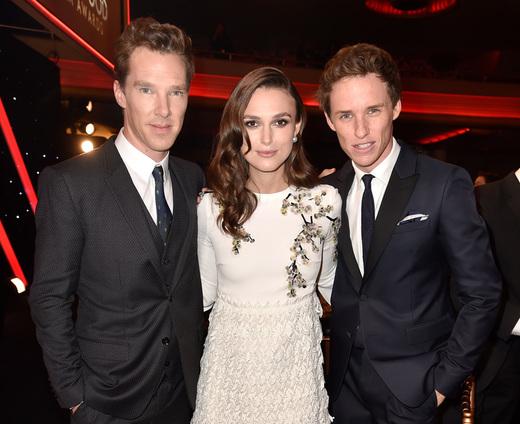 TUMBLR POSTS
Eddie Redmayne Web Gallery Links: