Eddie Redmayne attended a Special Screening of Focus Features' "The Theory of Everything" Hosted By Sofia Coppola on November 18, 2014 at the MOMA screening room in New York.
AnnaSophia Robb and Eddie Redmayne
(x)
Just Jared:
"Please, I'm desperate to do Bananaman," Eddie recently told
Yahoo Movies
about his love for the '80s British cartoon. "Bananaman is this great guy who eats a banana, and he becomes Bananaman. He's the one that I've always wanted to play, to the extent that
Andrew Garfield
— an old pal — was asked in an interview, 'If you could play any superhero other than Spider-Man, who would you play?' And he was thinking about it, and the interviewer was like, 'Bananaman?' And Andrew was like, 'No, Eddie's playing that.'"
THR: Specialty Box Office: 'Theory of Everything' Quickly Lands in Top 10
Eddie Redmayne visited the Explorer Society of New York, dedicated
to space exploration,
for a luncheon Nov. 19, 2014.
(x)
@bennettmarcus
: This is #EddieRedmayne clapping along to #BrunoMars at #AMNH gala
One of the hottest events of the week was the Museum of Natural History's largest annual benefit aka the Museum Gala. This year it was hosted by Tina Fey and featured a performance by Bruno Mars.
(x)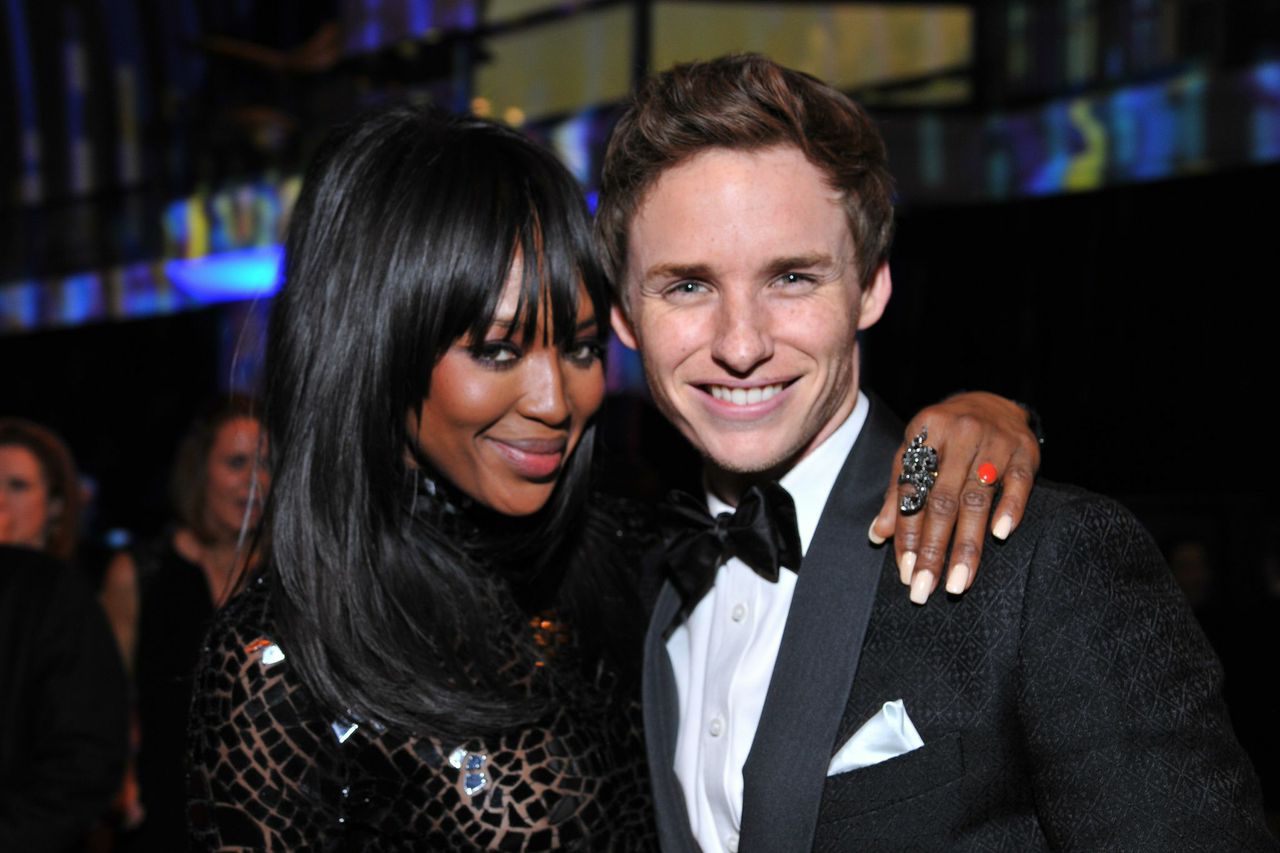 Update No.28.: Gorgeous photo of Naomi Campbell and Eddie at AMNH Gala
(x)