Eddie Redmayne answered many questions about his film 'The Theory of Everything. He had three live Twitter chat in a row on Tuesday 18th November, 2014. (The timezone of the embed tweets CET)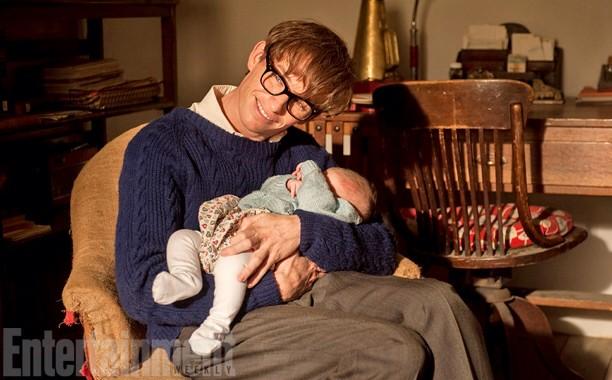 Eddie Redmayne is here and ready to answer your questions! #EWAskEddie @FocusFeatures #TheTheoryOfEverything pic.twitter.com/EMKV8mk5pK
— Entertainment Weekly (@EW) November 18, 2014
Q1:
How did you pick up on Hawking's mannerisms? Do you relate to him on an emotional level?
A1:
I looked at as many photos & docs as I could & when I met him I tried to observe his expressions. He's very charismatic.
Q2:
Have you had the chance to meet Stephen Hawking? (and what was it like?)
A2:
He came to set. It was intimidating but he is so funny, witty and has a glint in his eye. I relaxed after a while.
Q3
: What was the most challenging part of becoming Stephen Hawking for the film?
A3
: Depicting the various stages of his ALS. It's a brutal & complicated disease
Q4
: How do you think this film & Hawking could impact younger people?
A4
: It teaches us to live life fully, passionately, to ask big ?s and as Hawking said "be curious".
http://on.fb.me/1xMyhTI
Q5
: Was it more challenging to play Marius and do all the singing or to play Stephen Hawking?
A5
: Hawking
Q6
: What was the most emotional scene to film in
#TheTheoryOfEverything
?
A6
: There's a scene where Stephen & Jane part ways. For Felicity & I, that was a pretty intense day.
Q7
: Was there a movie that inspired you to be an actor?
A7
: Glengarry Glen Ross has remarkable performances by a staggering cast.
@JaredLeto
in Requiem also.
Q8
: How did you research the science explored in the film?
EW
: Many thanks to Eddie Redmayne of
#TheTheoryOfEverything
for stopping by today!
A:
Great answering your questions! Finally learning technology! Thanks
@EW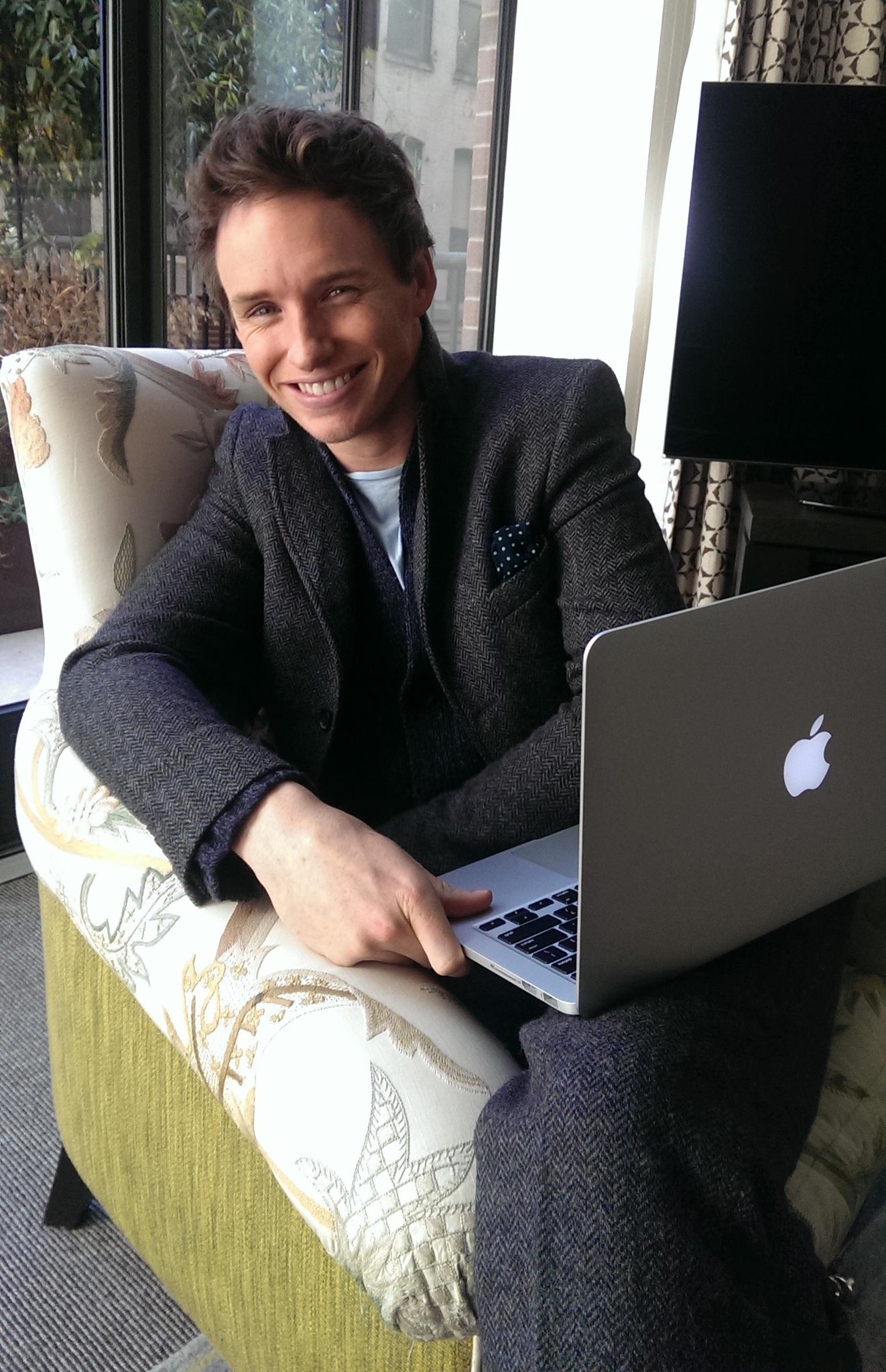 #TheTheoryofEverything's Eddie Redmayne is ready to answer your questions! Last call to get them in! #AskEddie pic.twitter.com/ycROMMZJVI
— People magazine (@peoplemag) November 18, 2014
Inside PEOPLE and Eddie Redmayne's Exclusive Q&A Session
...You wanted to know all about his role in the film, and the actor took to Twitter to dish on everything from Stephen Hawking and science to The Simpsons and his time at the University of Cambridge...
The entire chat is here.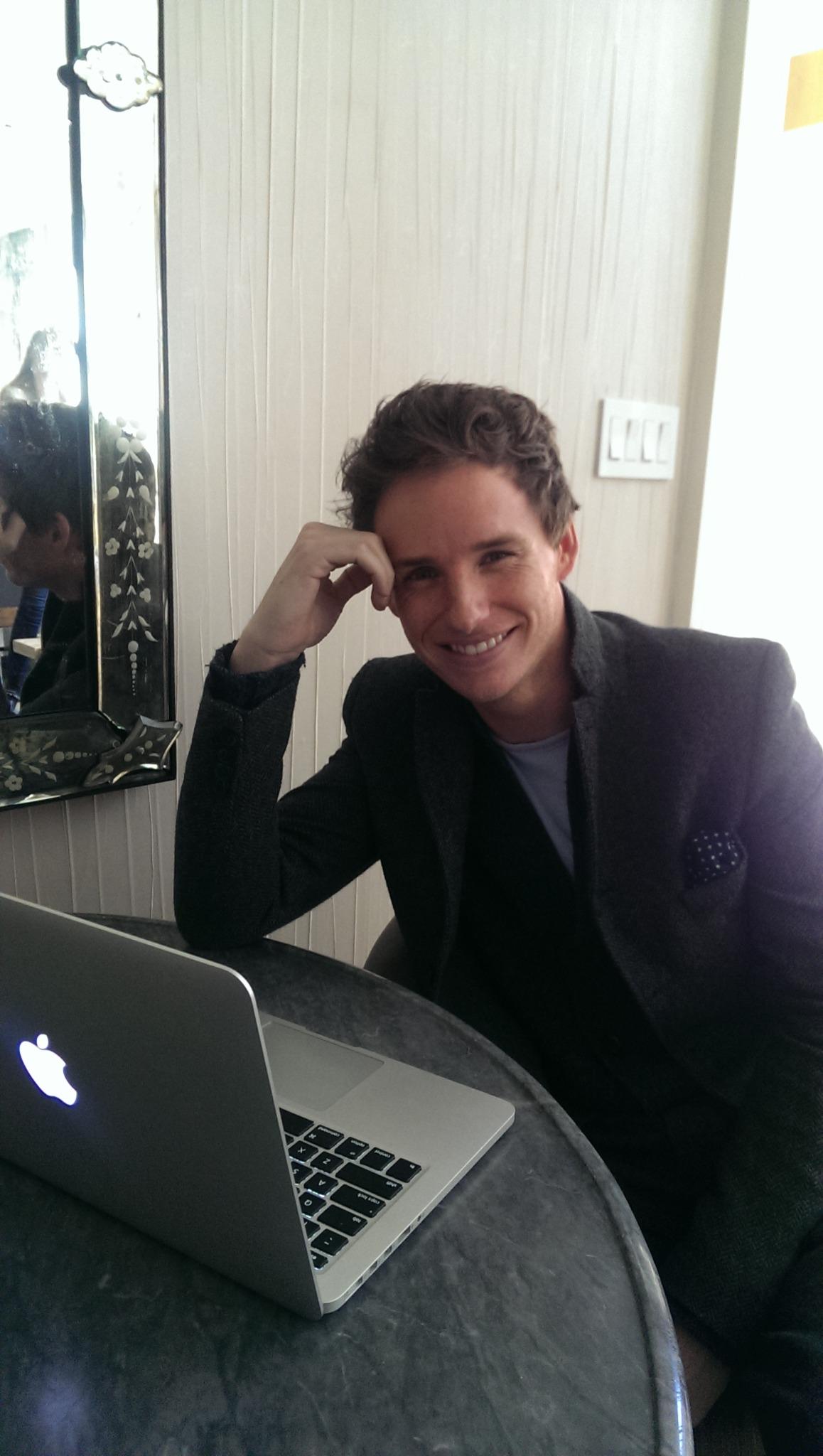 Q1
: What was most challenging about playing an actual living person?
A1
: Knowing they are going to be the ultimate critic. You don't want to get it wrong.
Q2
: Which one is harder: playing Stephen Hawking vs wedding dance with Cosette in Les Miz? :)
A2
: The wedding dance was pretty hardcore but Hawking wins by a whisker.
Q3
: What is your own "theory of everything"? Is there any theory that you believe in as an actor?
A3
: Trying to find a theory for acting is impossible for me. It's a crapshoot. It involves massives of luck.
Q4
: When you acting Mr. Hawking, did you totally try to be him or just express his character in you?
A4
: I could never truly become Stephen Hawking. You do research and then you bring it back to what you know.
Q5
: How was the preparation for this movie different than any of your other movies?
A5
: I had more time to prepare for this than normal. Often, you have two weeks. Here, I had four months.
Q6
: What drove you to accept such an iconic role?
A6
: I chased this role pretty hard. Getting to play someone this extraordinary is a once in a lifetime experience.
Q7
: What's your favorite line from the movie?
A7
: My favorite line is Felicity's..."It's American?!?"
Q8
: why don't you make a Twitter? You have so many fans who'd love to read your tweets x
A8
: I'm pretty self-conscious but this live chat has been quite an experience. Maybe I will one of these days.
IMDB
: Eddie Redmayne here signing off. Love chatting with you guys. See you anon!