BBC Radio 1's Movie Show with Rhianna - Dec.24, 2014, 21:00
Radio 1 and 1Xtra film critic Rhianna Dhillon takes a look back at the best movies of 2014 and digs out highlights from her interviews with the biggest film stars, including Jude Law, Joel Edgerton and DanielRadcliffe.
She also recommends the best films to watch on TV over the Christmas period; and previews the big releases in 2015.
Rhianna Dhillon:
My movie show is on @BBCR1 in half an hour (21:00) with @JackO__C and
Eddie Redmayne and LOADS of soundtrack music so do give it a listen…
Rhianna Dhillon:
Eddie Redmayne. What a DREAM to interview
#Radio1MovieShow
Podcast here - Eddie Redmayne interview from 26:05
Eddie talked about the fear of playing Stephen Hawking, about his physical preparation to portray the effects of the disease authentically, and a little about 'Jupiter Ascending'.
Video: 4 Minutes Of Film with Rhiana:
4MOF - The Theory Of Everything & Birdman
Eddie and Rhianna during the recording of The Radio 1 Breakfast Show on Dec.16, 2014 (
video
)
The video is on my playlist below.
…since transforming himself into the ALS-afflicted Hawking through a grueling four-month process, Redmayne's star has been rising, and with good reason. The performance, absent of caricature, is indeed one of the best of the year, and Redmayne is, no doubt, a shoo-in for a nomination…
Vanity Fair: The 10 Essential Films to See to Be Caught Up on the Oscar Race
The number of films vying for year-end awards can feel overwhelming, so we've picked the 10 biggies you ought to catch up on to be totally in the know. If you're feeling extra-ambitious, we've included 10 bonus options as well... (
via
)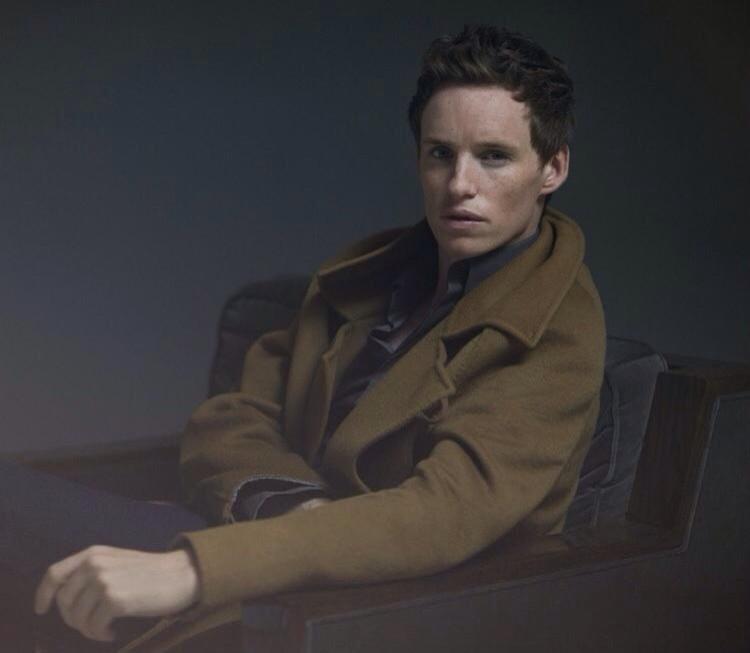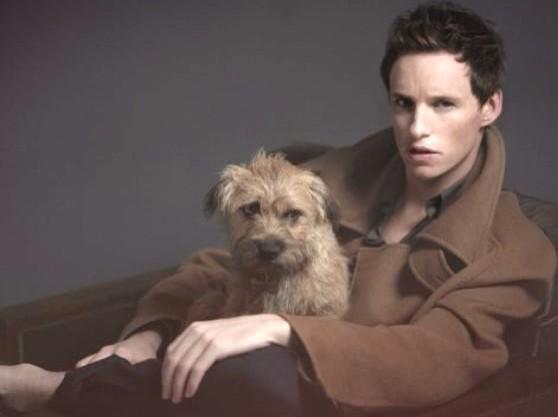 Eddie Redmayne, photographed by Greg Williams.
(x)
London Evening Standard - The Theory of Everything - film review:
'Eddie Redmayne and Felicity Jones give performances that are not to be missed'
..."Redmayne is astounding here, a completely persuasive lookalike, somehow, from the shambling, grinning young man to the contorted figure deprived of almost all movement but still a hugely affecting presence, just through the tiniest movement of an eyebrow or lifting of a lip.
His physical acting is a marvel — embodying the relentless progress of the illness quite shockingly — but he also conveys Hawking's intellect and force of personality no less convincingly and touchingly. For this he deserves all the awards going this year (it is interesting, by the way, to compare Benedict Cumberbatch's performance in the 2004 BBC film Hawking, which seemed so good at the time but in comparison now looks flat).
In support, Charlie Cox (Jonathan Hellyer Jones) and Maxine Peake (Elaine Mason) are creditable but it is Felicity Jones who makes this relationship so moving, bringing such grace, intelligence and integrity of feeling to Jane. Her face moves the heart: simple as that. She's Redmayne's equal. These are performances not to be missed. It helps, of course, that the pair are improbably good-looking, with matching pouts even. But as casting that's fine. The Theory of Everything turns this unusual marriage into a love story that speaks to all: it's that good."... (
via
)
Variety: The Actors on Actors Portfolio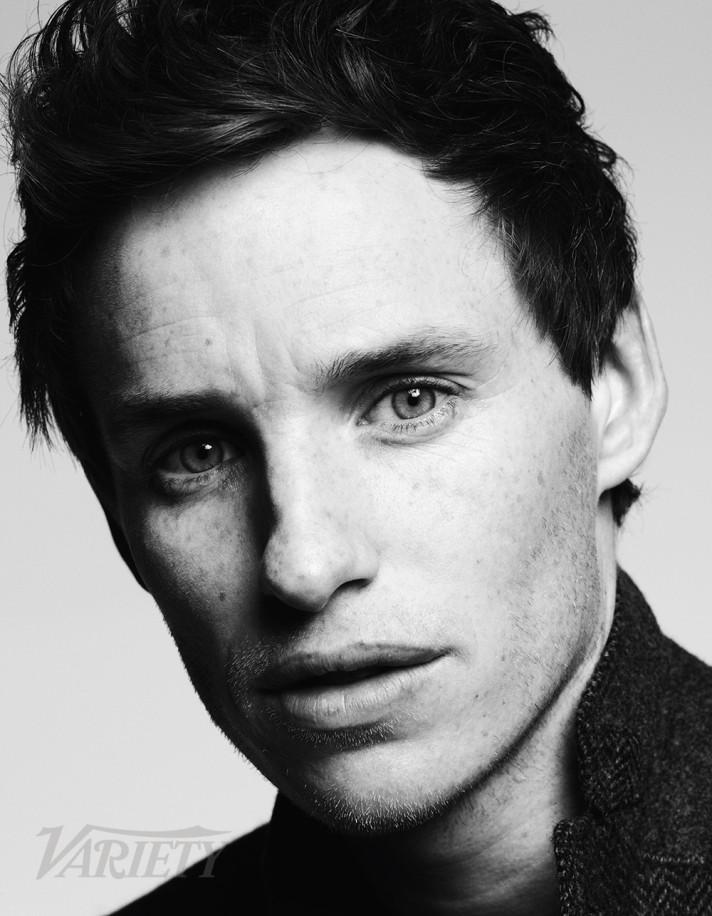 VULTURE:
The Toughest Scene I Wrote: On The Theory of Everything's Broken Marriage
...we talked to writer Anthony McCarten about the late scene in The Theory of Everything where the physically handicapped physicist Stephen Hawking (Eddie Redmayne) and his loyal wife Jane (Felicity Jones) realize their marriage has come to an end. The scene is then excerpted
in the article