Video: Eddie Redmayne on how he usually spends Christmas and a big Christmas surprise he got.
Video: Eddie Redmayne's theory on the best Christmas present...
Video: Eddie, Felicity and other stars about their typical Christmas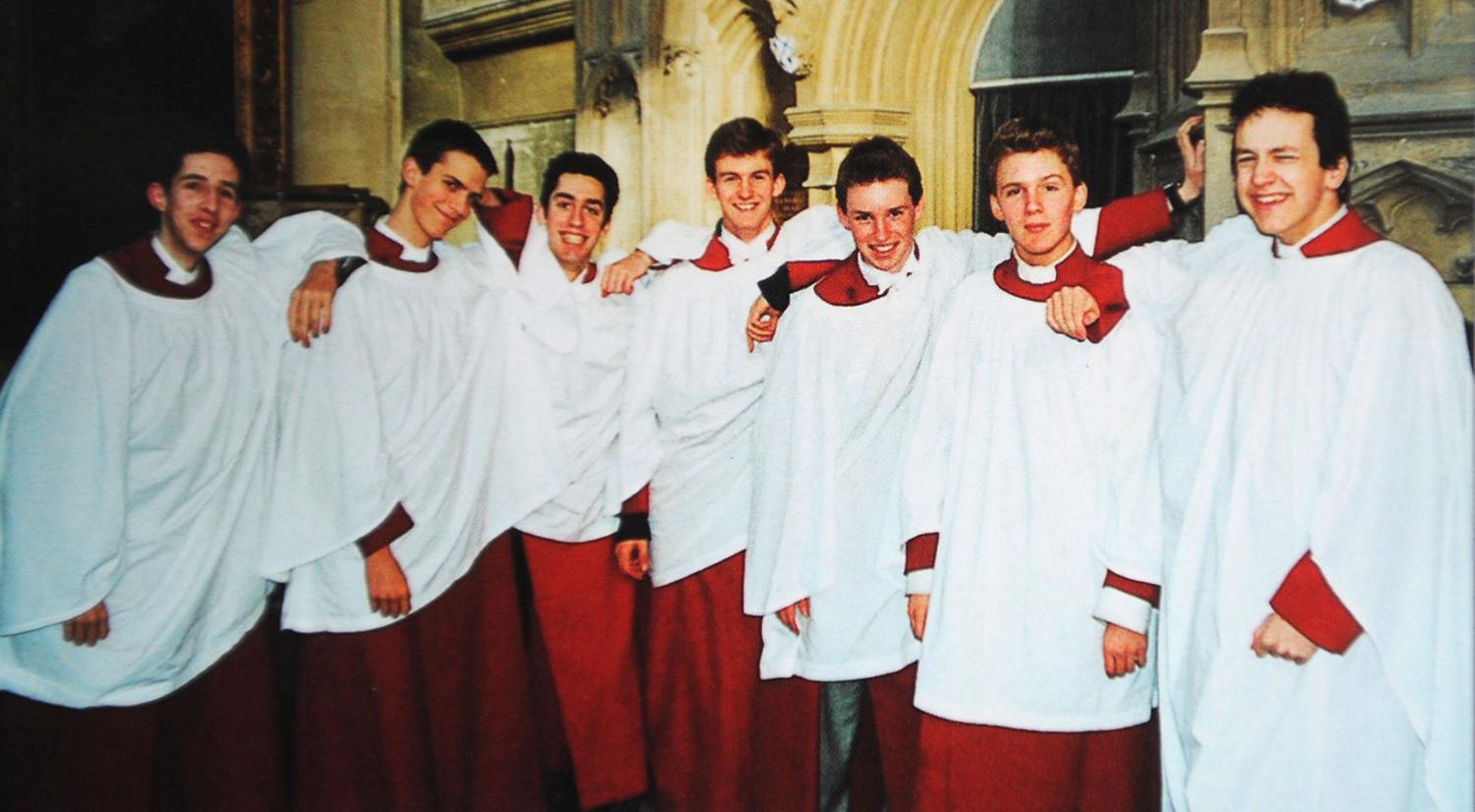 Audio:
From "A Trinity Christmas" album,
soloist: Edward Redmayne
My related post: Trinity Choir picture from 2000
hollywood.com: Eddie Redmayne is an expert at cooking ham
..."About 10 years ago, I say, 'Mum, can we have a ham at Christmas?' And she goes, 'Yes. And you can make it.'"
Redmayne admits his first ever attempt at cooking ham wasn't such a success, but he has since perfected the process - and now it's become his signature dish.
He says, "I'm not good at following recipes. The first bit involves soaking the meat so all the salt comes out. I couldn't be bothered, so I just scored it with cloves, smothered it in sugar and mustard, and cooked it. It went well until the entire family woke up in the middle of the night, gasping for water. The ham was like one massive grain of salt!
"Now I'm much better at it. Maybe I should become like Gwyneth Paltrow and have a cooking website. I'll call it Salty Ham! There's my new career."